WorkStar® 420 INSPECTOR MAXX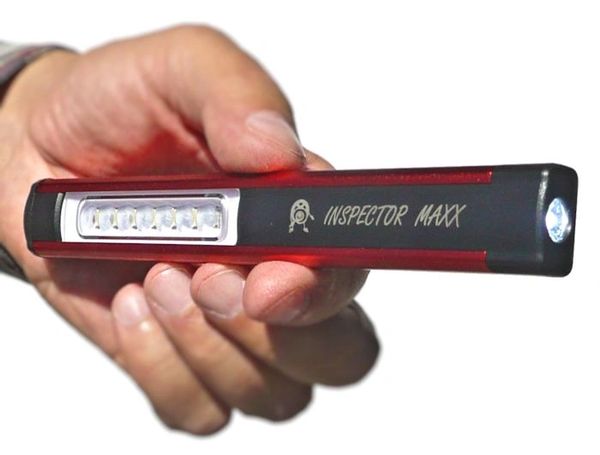 WorkStar® 420 INSPECTOR MAXX
Product Summary: Combination industrial-grade, rechargeable 200 lm work light and 135 lm penlight
Is INSPECTOR MAXX aka WorkStar® 420 the perfect penlight? Yes! Completely unique, this rechargeable light features the latest LiPo (Li-ion Polymer) battery technology in a rugged, aluminum body, making it a professional quality tool, about the size of an ordinary penlight. But INSPECTOR MAXX is not only a 135 lm penlight with a run time of 2 hr, but also a 200 lm 6-LED work light that runs for 1.5 hr! It may be the only inspection light you'll ever need.
The WorkStar® 420 recharges in 2.5 hr and includes a red/green "Charge" indicator LED, a USB port and an USB cord.

INSPECTOR MAXX also features a sturdy pocket clip with a built in magnet. You can clip it to your pocket with the work light illuminating your work area or stick the magnet on a convenient ferrous surface to light up your work area. Or, you can hold the body and use it as either a work light or a penlight.
Featured Products